"The world needs a break. Somewhere to go where a message of hope can be found and strength reclaimed. A refuge."
Andrew Wall
Welcome to Refuge 31 Films
We're a Canadian production company focused on documentary television with a positive message. This spring Refuge unleashed our first feature documentary, Burning Ember: The Steve Bell Journey, after a year of following legendary Canadian singer songwriter Steve Bell across North America.
Burning Ember has been a wonderful experience for Refuge and we've been honoured to tell this amazing story. We've also been honoured by the awards, screenings and world broadcasts. Check out our Projects page or Recent News to find out what else we've done and are currently working on.
Our Projects
Most recent film projects by Refuge 31
News & Updates
The production and screening journal of Refuge 31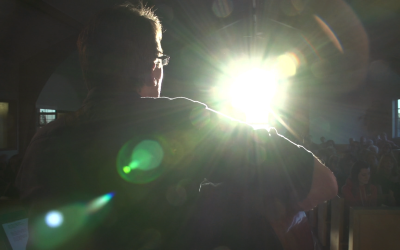 Refuge 31 was honoured this past year at the Fort Worth Indie Film Showcase. When we say honoured we mean FOUR nominations for Burning Ember: The Steve Bell Journey. The Texas based film festival really took a shine to our film and the Steve Bell story. Burning Ember was nominated: Best Overall Feature Documentary Best Feature International Best Feature Higher Calling (Films that examine the desire to do more and be more.) In the end Refuge 31 took home the Best International Feature...