"The world needs a break. Somewhere to go where a message of hope can be found and strength reclaimed. A refuge."
Andrew Wall
Welcome to Refuge 31 Films
We're a Canadian production company focused on documentary television with a positive message. This spring Refuge unleashed our first feature documentary, Burning Ember: The Steve Bell Journey, after a year of following legendary Canadian singer songwriter Steve Bell across North America.
Burning Ember has been a wonderful experience for Refuge and we've been honoured to tell this amazing story. We've also been honoured by the awards, screenings and world broadcasts. Check out our Projects page or Recent News to find out what else we've done and are currently working on.
Our Projects
Most recent film projects by Refuge 31
News & Updates
The production and screening journal of Refuge 31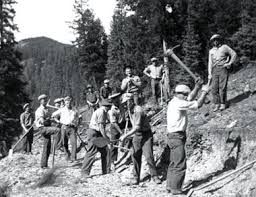 Refuge has been filming through October and November around Manitoba as part of the 44 minute documentary The Last Objectors. In association with MTS Stories From Home and the Mennonite Heritage Centre Archives, the documentary is part of a two part project supported by Heritage Canada and the World Wars Commemoration Fund of Canada. Contentious Objectors, or CO's, were those who chose to not go to war,  many of them being Mennonites as well as from the United Church, Jehovah's Witness, Quaker and Brethren in Christ denominations. Instead they were to serve their country in alternative service such as forestry, healthcare and a variety of other roles. The CO's, most in their 90's now, were from across the country and Refuge will be interviewing many of them over the next few months. For more information of the project as it progresses go to: The Last...