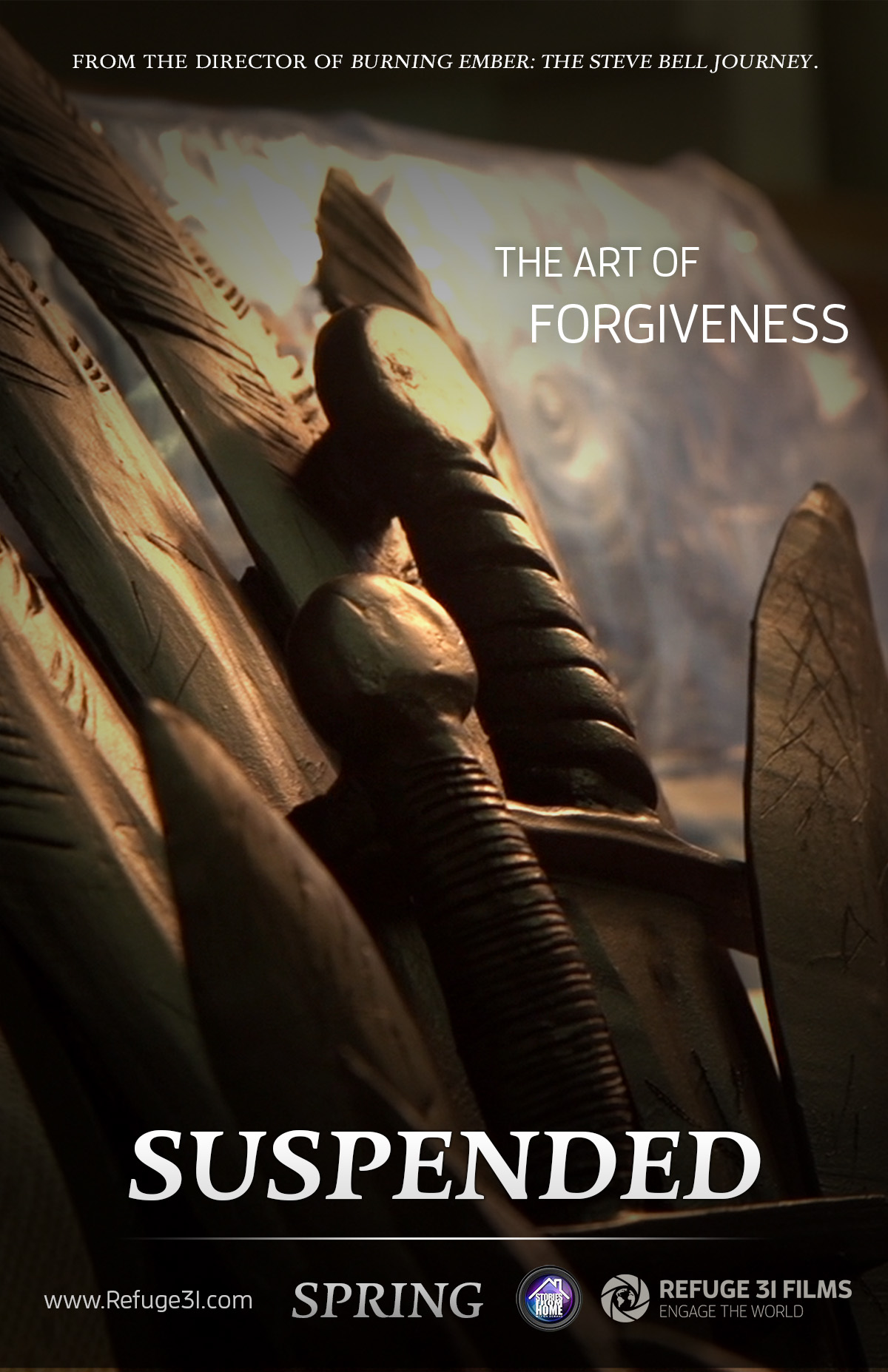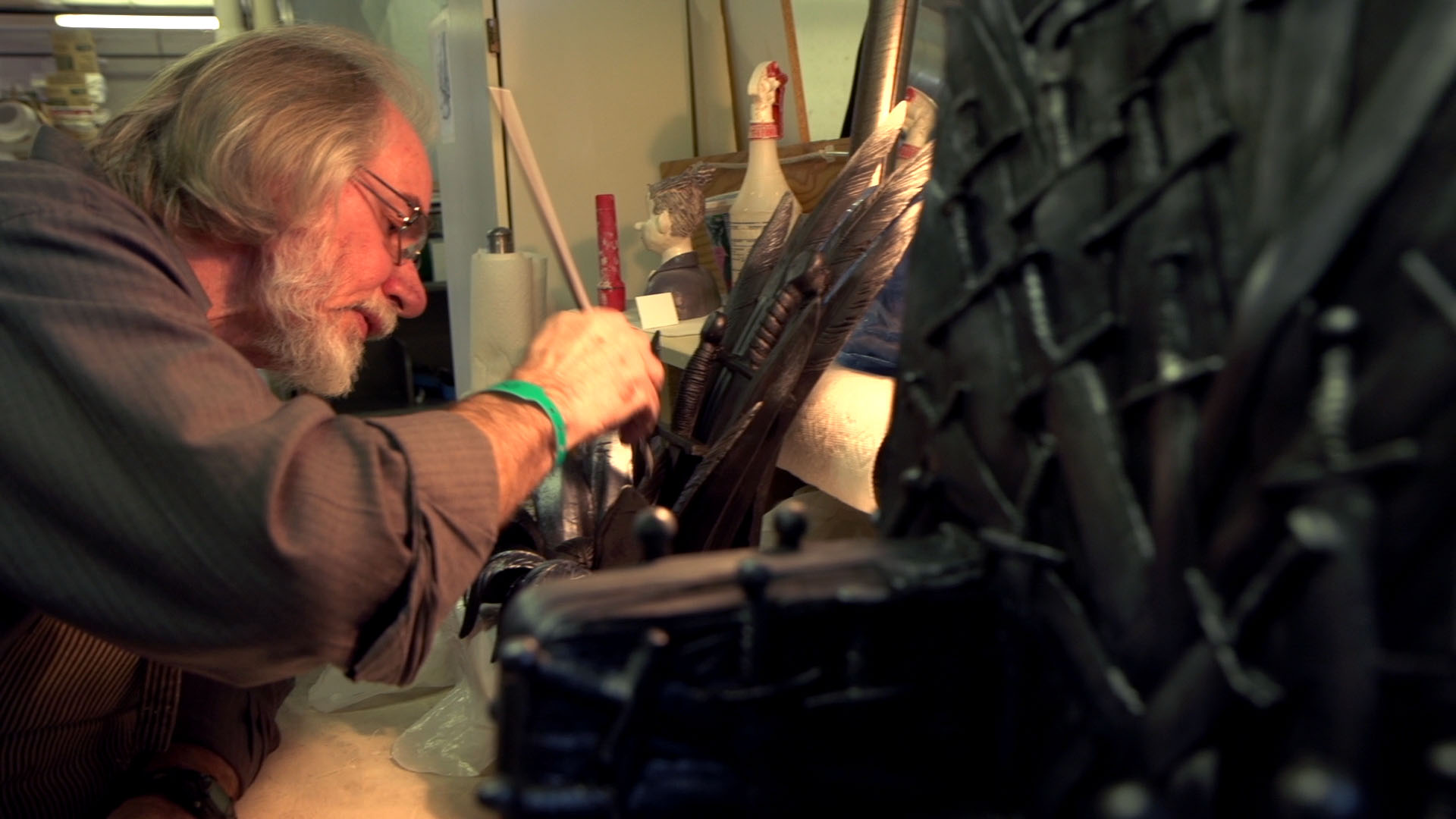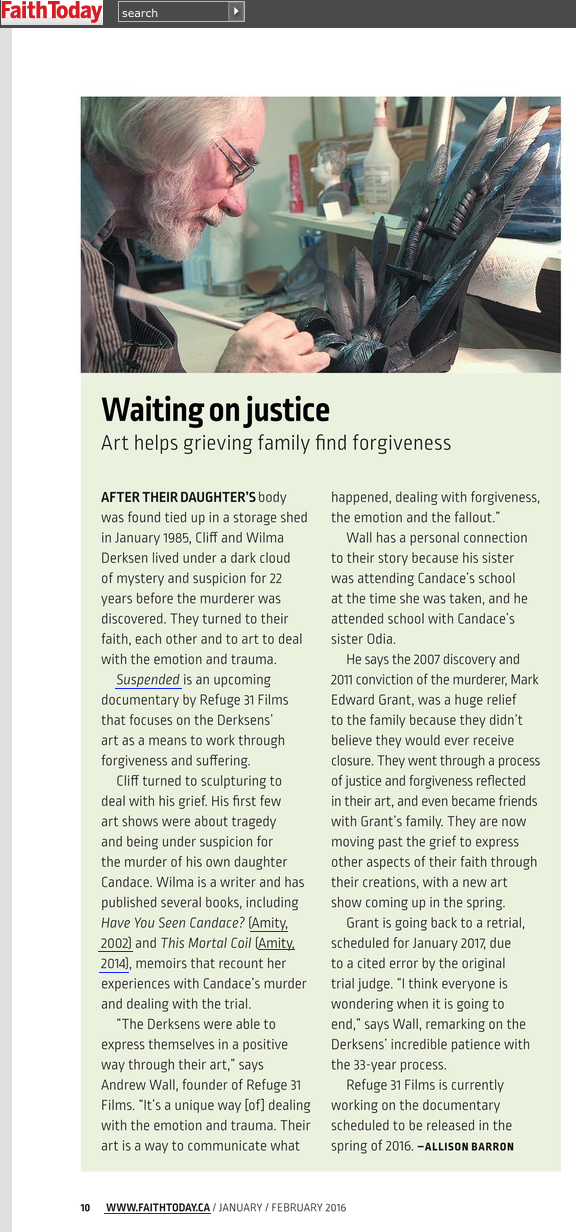 A TV-Hour Documentary
Writer Director – Andrew Wall
Producer – Trevor Suffield
Executive Producers – Kyle Bornais
IN PRODUCTION
Refuge 31 Films has begun filming for the documentary called Suspended. The story follows Winnipeg artists Cliff Derksen, his wife Wilma and daughter Odia, as they sculpt, paint and build towards an upcoming art show.
However, the Derksens are no ordinary family and life has been anything but normal for them during the last 31 years. Much of their work in ceramics, writing, painting and visual installation has reflected their pain in dealing with the murder of their daughter and sister Candace in 1984. Remaining a mystery for more than two decades, an unexpected arrest was made in 2008. Mark Grant, a complete stranger to the Derksens, but a well known convicted felon, was tried and convicted.
For Cliff, each period of this long painful journey – from tragedy and death to trial and conviction – also marks his development as an artist. Themes of anger and loss to suspicion and justice have allowed Cliff different ways to express himself. Now, years after the trial and with a trail of fascinating and wonderful works, Cliff has moved into not just creating but also teaching the joy of art.
Filming is currently taking place and will continue in early 2016. Premiere and broadcast in Spring 2016.