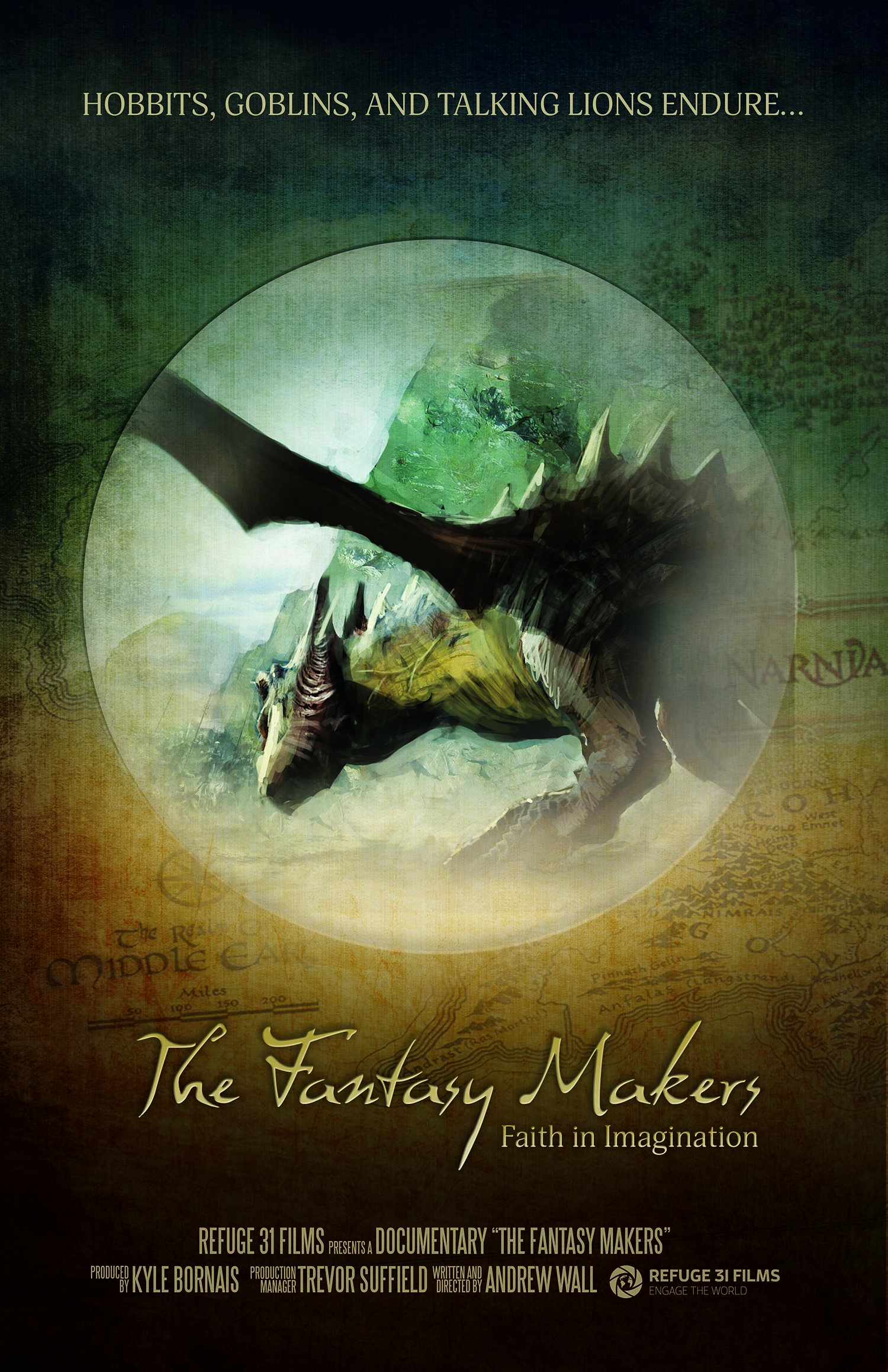 The Fantasy Makers: Faith in Imagination
A Refuge 31 & Vision Video documentary.
Written & Directed by Andrew Wall
Refuge 31 Films and Vision Video are excited begin production of the documentary The Fantasy Makers: Faith in Imagination. This feature documentary examines the profound impact that fantasy pioneers C.S. Lewis, J.R.R. Tolkien and George MacDonald have made on popular culture to this day.
The film will be interviewing scholars, writers, filmmakers and lovers of the fantasy genre throughout the world, starting this April in England with the Rev. Malcolm Guite of Cambridge and author Dr. Michael Ward of Oxford. The production team will continue on through England and then North America, including New York, Ottawa, Nashville and Los Angeles.
More details to come as production continues through spring and summer.