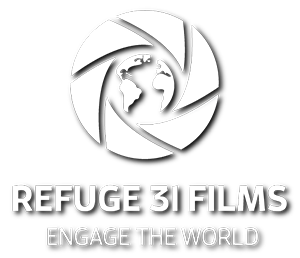 About Refuge 31
The story and the people behind Refuge 31
Refuge 31 Films is the extension of a calling: A call to create media for a world that simply needs refuge.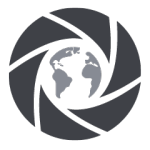 Encompassing the documentary genre, Refuge 31 is about creating shows with meaning that engage the world. Providing a place for an audience to come and find strength and hope in the human experience.
We started in 2012 and we're based out of Winnipeg, Manitoba, Canada. Winnipeg is known for its harsh winters but also as a unique film production destination with great crews, a talented actor pool and film friendly locations that can double for any climate or city. Did we mention the highest film tax credit incentive in Canada? It makes sense to make films in Manitoba. (Read more at Manitoba Film & Music.)
In the spring of 2012, Refuge 31 was already into production of a 22 minute documentary for Salt+Light Television. Facing Hunger: A Christian Response to Global Hunger.  A project that took Refuge 31 from the wheat fields of Saskatchewan all the way to Mount Kilimanjaro in Tanzania. The documentary was completed early 2013 and is currently airing nationally in Canada, across the northern Prairies in the US as well as being screened in churches across the world.
We recently launched our first feature documentary,  Burning Ember: The Steve Bell Journey. An epic story that took Refuge 31 across North America following legendary singer songwriter Steve Bell. The festivals, awards and broadcasters that have followed have been more than encouraging. It's been wonderful to see our work making it's way around the world and making an impact.
If you are a distributor looking to add some unique films to your catalogue or an investor looking to champion some great projects, feel free to give us a shout because Refuge 31 Films is ready to engage the world.
Refuge 31 Films
The name Refuge 31 is a reference from Psalm 31. Film has the power to take others out of their present moment and instil a wide variety of emotions. Our hope is that the films we create serve as a holy refuge for those in need of such a place to exist.
Psalm 31:1-2 (NIV)
1 In you, Lord, I have taken refuge;
 let me never be put to shame;
deliver me in your righteousness.
2 Turn your ear to me,
come quickly to my rescue;
be my rock of refuge,
a strong fortress to save me.
Our Team
The people behind Refuge 31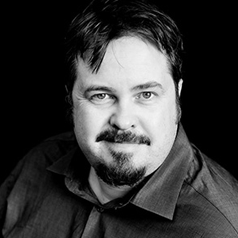 Andrew Wall
Writer / Director
Fifteen years ago Andrew stumbled into the world of film and television through making corporate video part time. Working out of his apartment, with an aptitude for editing and an ability to tell a story, he eventually found himself gainfully employed working on documentaries and reality series as an editor for Kyle Bornais at Farpoint Films. As the professional friendship grew, so did Andrew's resume as he started writing and directing his own projects, focussing on meaningful stories and inspiring subjects.
Along the way, Andrew has become an accomplished editor and director with his award winning films screening nationally in Canada and throughout the world. Inevitably breaking away from his employment at Farpoint Films, Refuge 31 is an extension of Andrew's vision — a production company that gives the world refuge, hope and inspiration.
Kyle Bornais
Producer
Over fifteen years ago Kyle started in the industry as a focus puller. Quick to learn and observe, he eventually saw opportunity within the Manitoba film scene to do something bigger. Kyle then started producing.  What began with local half hour documentaries has now led to an impressive resume that belies his humble beginnings. He's produced multiple television series in documentary, dramatic and reality genres that are airing internationally, including HBO, as well as numerous dramatic and documentary feature films.
When Kyle isn't overseeing shows as a producer he's building production companies like Farpoint Films and Microbus Pictures Inc, two hugely successful Canadian production companies. So why take the helm of Refuge 31?  The challenge of working on some meaningful and positive projects meant to engage the world in the family faith genres.