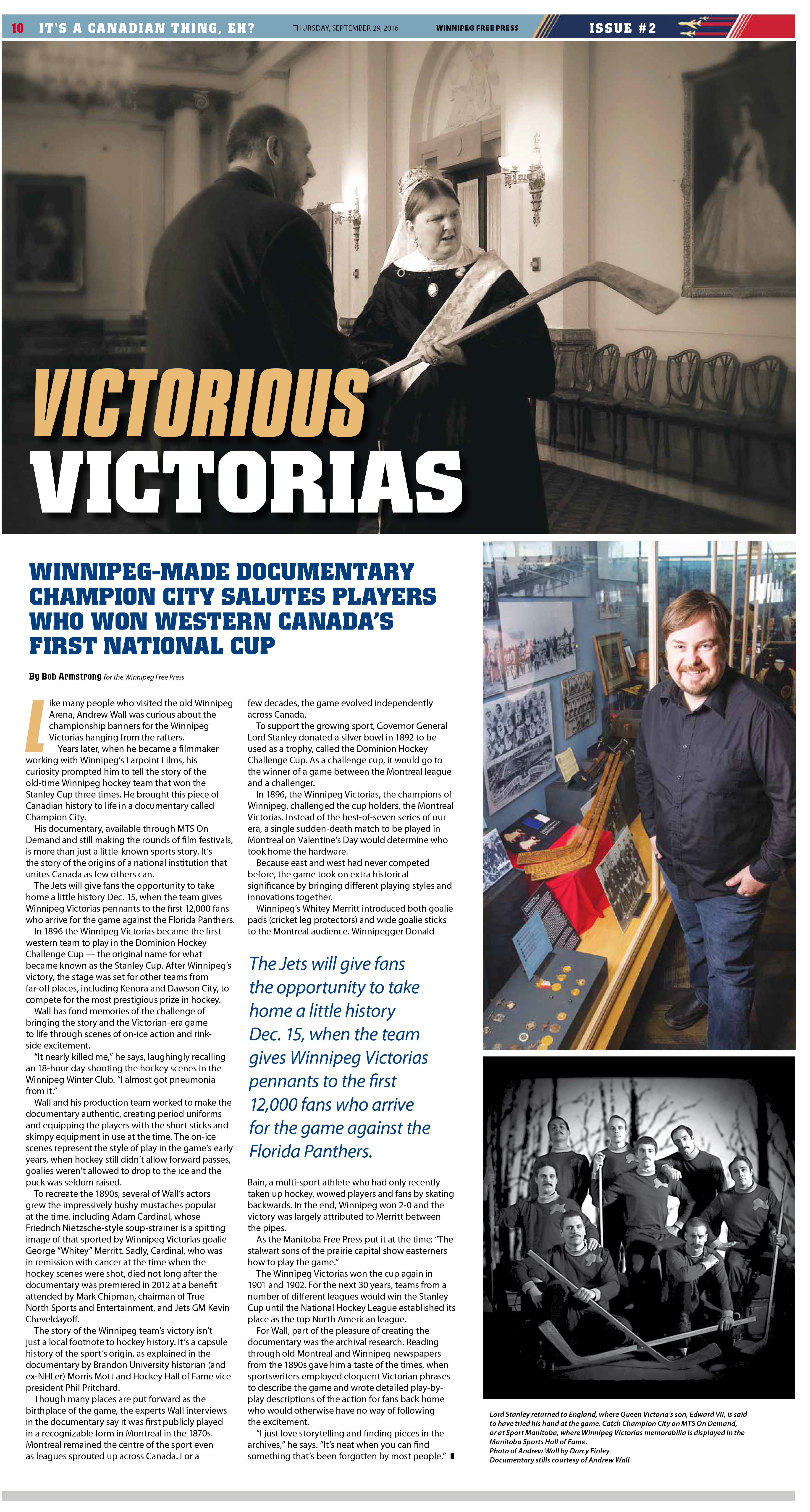 Refuge 31 director Andrew Wall and his 2011 documentary Champion City: The 1896 Winnipeg Victorias were profiled in the Winnipeg Free Press this week. The article is part of the lead up to the Winnipeg Jets Heritage Classic game this October vs the Edmonton Oilers.
I was a little bit surprised by the sudden attention but it seems old films never die. They always find a way to keep getting attention and somehow finding an audience… – Andrew Wall
Champion City examines Winnipeg glorious hockey past when the 1896 Winnipeg Victorias challenged the Montreal Victorias for the Dominion Cup (aka The Stanley Cup). The film was produced by Farpoint Films and is available on MTS Stories From Home VOD service in Manitoba.